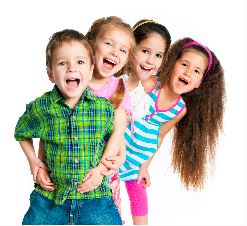 WE LOVE CHILDREN and at FCF we want them to connect with Jesus in a way that is fun and interesting to them.
KIDS CHURCH is about children who are learning to know their God, love His Son Jesus and hear and follow the voice of the Holy Spirit.
KIDS CHURCH is about rising up mighty warriors for Jesus and his Kingdom who prays for others and talks about God's love.
KIDS CHURCH is about learning to serve the Lord and one another with kindness and humility.
During our Sunday gathering, our children have a great deal of freedom to express themselves in worship with singing, with flags and in dance. We seek to instill in the children an understanding of how to express praise and worship at their level and with the help of parents give the children the freedom to explore this as we sing and celebrate. Near the end of worship, children are gathered together and taken to the Kid's church room, a bright, open and safe environment where they participate in learning, prayer, fun activities and crafts.