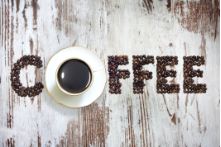 Men and Coffee, every Saturday morning at the church from 8:30 until 10:00, is a great way to get connected, learning, worshiping and working together in the company of other men.
One can get to know a lot about each other just sitting around the table drinking coffee, reading a specific book or discussing scriptures together.
But friendships grow even deeper when we do work projects or go on retreats together.
For the man who wants to grow in Christ, Men and Coffee provides an opportunity to be challenged through the writings of contemporary men of God, the biographies of great men of God throughout history or through studying the scriptures themselves. Through discussion, we share what God is speaking to us as we gain invaluable insight from each others perspectives and experiences as well. Then as we worship together, pray for each other and learn to hear from God for each other, we learn how to minister as men to one another.